The insignia of the Society shall consist of:
The Medal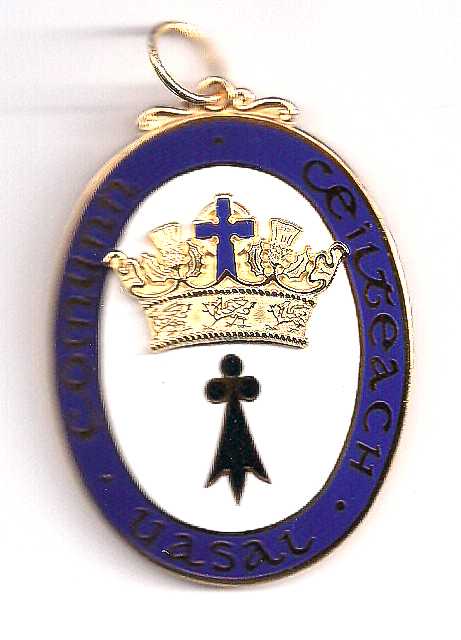 Worn from the neck by gentlemen or on a bow by ladies. The Ribbon is purple for Class 1 and selected honorary members. Class 2&3 ribbon is green. This insignia is available to members after their third year of consecutive membership. The medal is shipped boxed, isured and with a length of the appropriate color ribbon to be made into a neck ribbon or bow.
---
The Miniature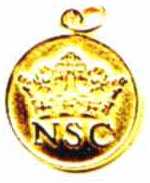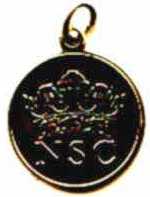 Honorary and First Class members may wear the gold insignia, Second and Third Class will wear the bronze. Each from a ribbon as proscribed above.
---
The Insignia Lapel Pin
The lapel pin is the same design and size as the miniature
---
The Crown Pin
The Crown Pin is worn both by ladies and gentlemen as a collar pin or as a cap pin. Gilt bras with enamelling. The pin is awarded without cost to life members
---
The Arms Blazer Patch
The Blazer Patch is he arms of the Society embroidered with bouillion thread. This insignia is included with your initial payment of initiation fees.
The new design is now avaiable